The Alchemy of JK Rowling
In the light of the Alchemical Wedding of Christian Rosycross
by Hans Andréa
We are happy to announce the publication of a new book!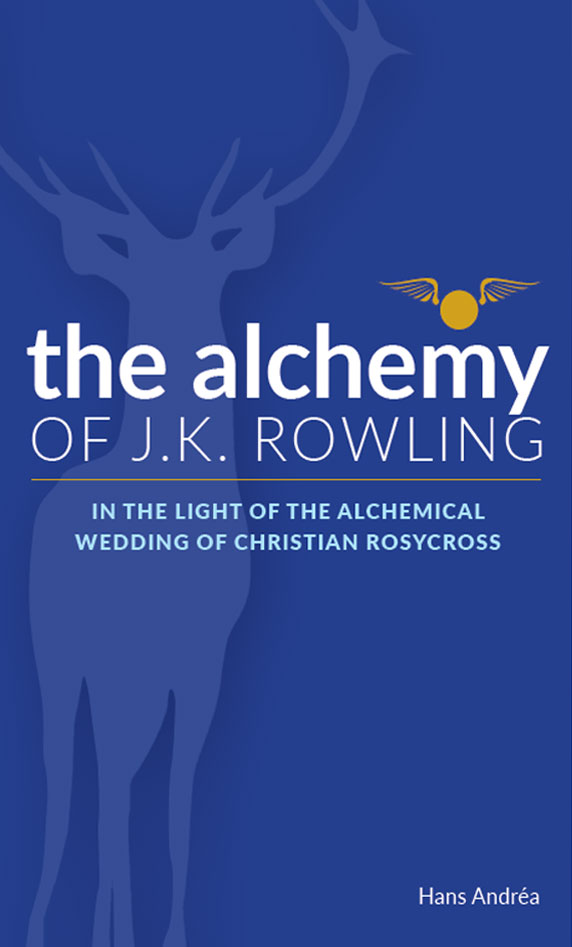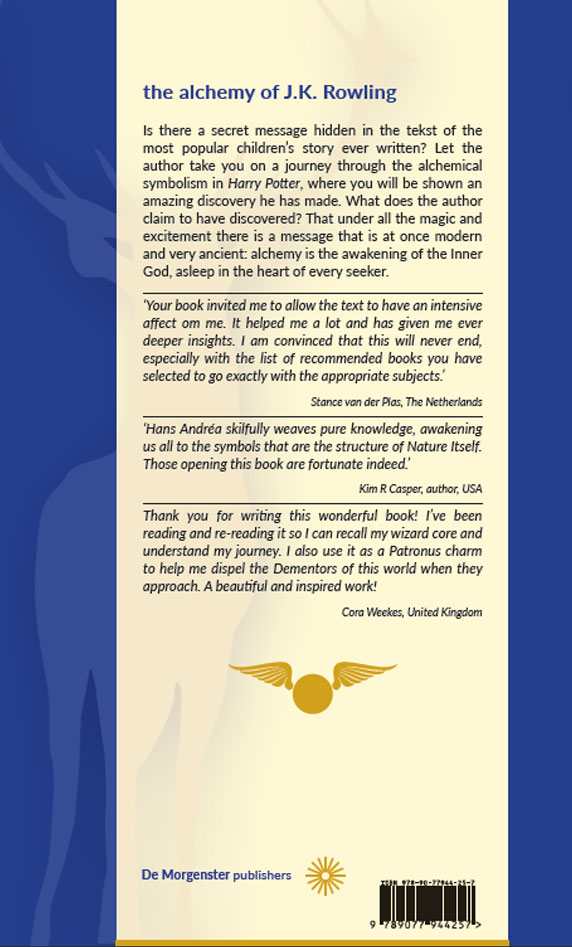 ISBN: 9789077944257
Reviews
The seven parts of Harry Potter hold millions in their thrall. The reason why becomes clear in this book. Harry Potter is universal symbolism cast into an exciting tale, penetrating deeply into the human subconscious. This is why it is universally embraced, translated and filmed.
Hans Andréa unveils this hidden symbolism with convincing enthusiasm, opening a new dimension to the reader. The Rosicrucian publication The Alchemical Wedding of Christian Rosycross from 1616 is his guiding principle and benchmark.
Excerpts of text from the book
Harry Potter is a story of such tremendous spiritual beauty and power that it will change the world.
[Introduction]
The lily has begun to open. A bright silvery stag stands next to the lily and hopes fervently for a child. Sirius is in the seeker's firmament and gives bright solace and hope.
[Chapter 7]